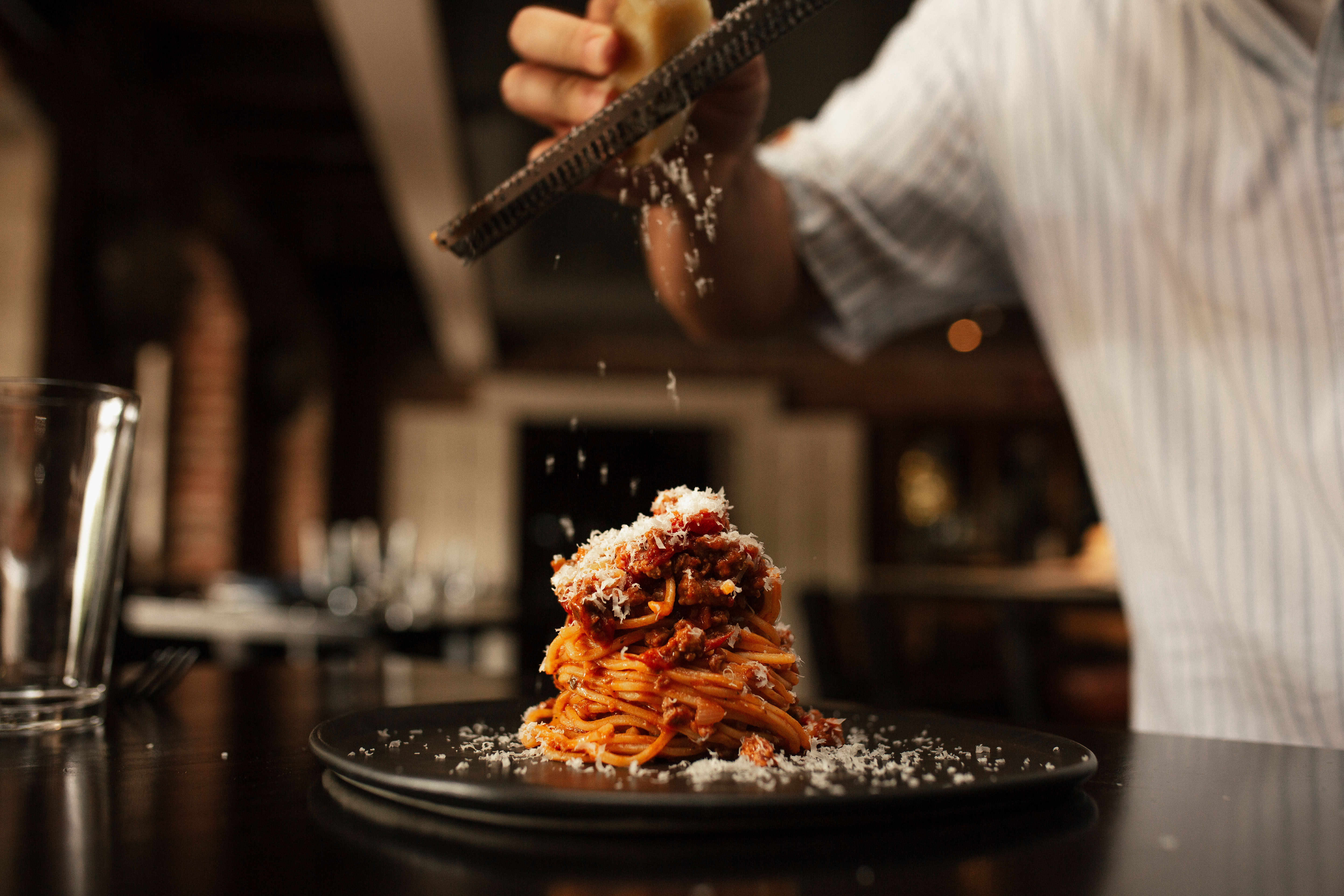 For Parties of 12 or More, Please See Our Limited Menu
Dinner Menu
ANTIPASTI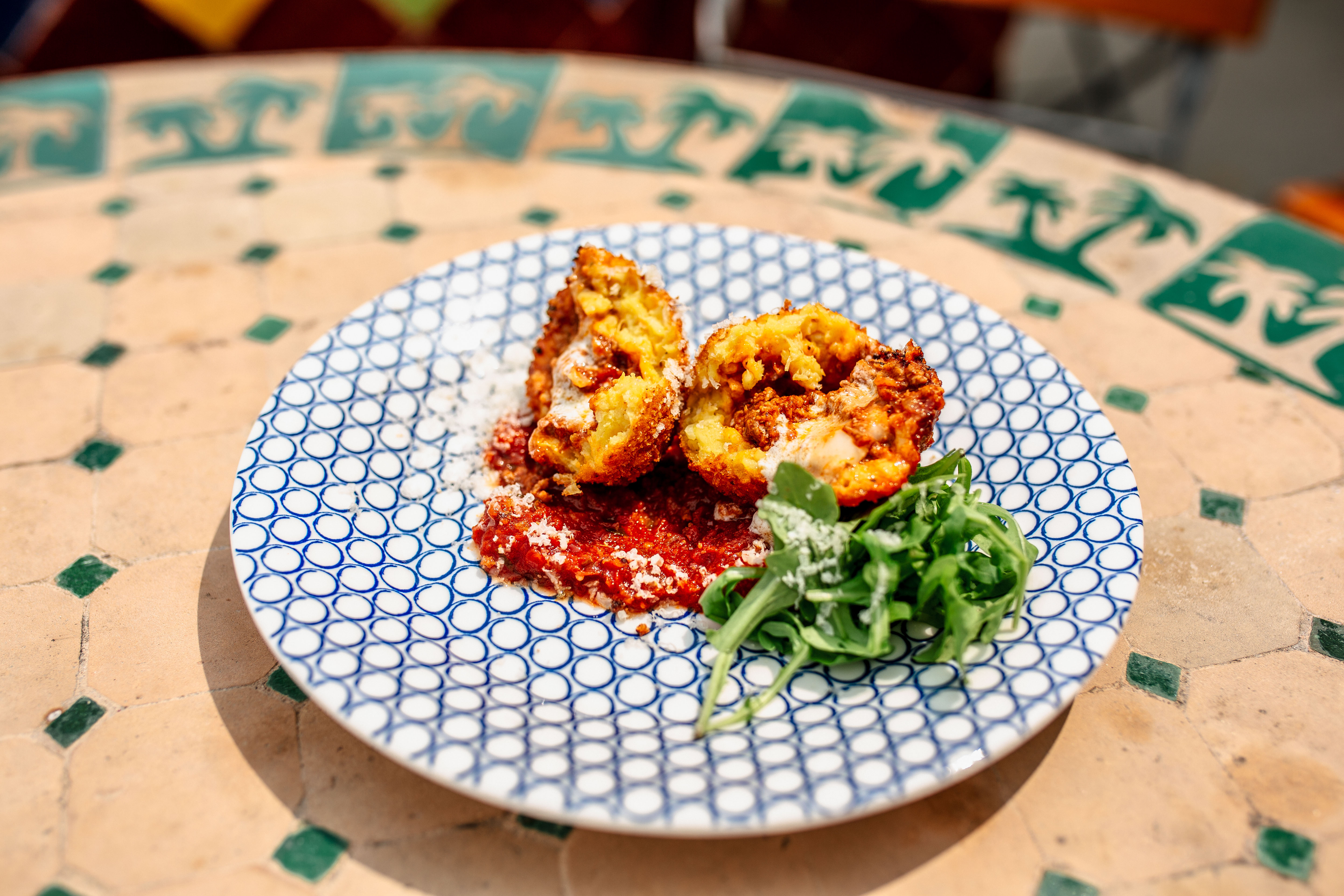 TAGLIERE: Proscuitto, Salame, Coppa, Taleggio, Caciocavallo, Fior Sardo, Cured Olives, House
Pickle. 21
ARANCINI SICILANI: Deep Fried Rice Balls, Taleggio, Bolognese, House Salsa. 12
POLPO: Mediterranean Octopus, Fresh Chickpeas Tomatoes Insalata. 16
FRITTO MISTO: Fresh Calamari, Fresh Shrimp, Cherry Pepper Sauce. 15
SCALLOP CEVICHE: Fresh Scallops, Lemon Lime EVOO Agrodolce. 18 (MARKET AVAILABILITY)
INSALATE
SFIZZIOSA: Oven Roasted Beets, Fennel, Mix Greens, Segmented Oranges, Walnut, Citron
Dressing. 12
BURRATA: Organic Mix, Roasted Bell Peppers, Roasted Tomato, Olives, House Dressing 13
PASTA & RISOTTO (All Fresh Pasta is Made in House)
PICCI AMATRICIANA: San Marzano Tomato, Onion, Italian Pancetta, Chili, Pecorino. 18
TONARELLO CARBONARA: Organic Eggs, Italian Guanciale, Black Peppercorn, Pecorino. 17
TORTOLLINO LOBSTER: Ricotta and Lobster Handmade Tortellini, Saffron Lobster Fumet. 26
TAGLIATELLE BOLOGNESE: Fresh Pasta, Beef and Pork Ragu, Reggiano. 19
GNOCCHI TARTUFO: Handmade Potato Dumpling, Umbrian Black Truffle, Parmigiano Crema. 19
LASAGNA: Fresh Pasta, Beef and Pork Ragu, Bechamel, Reggiano. 18
RAVIOLI: Smoked Eggplant, Sun Dried Tomatoes, Ricotta, San Marzano Reggiano Sauce. 18
RISOTTO DEL GIORNO: Spring and Summer Risotto of the Day. 22
CARNE & PESCE
AGNELLO: Slow Braised Lamb Shank, Seasonal Vegetables, Roasted Potatoes, Gremolata Sauce.
32
PASTA AI FRUTTI DI MARE: Clams, Shrimp, Scallops, Seafood Bisque. 26
POLLO: Organic Roasted ½ Chicken, Marsala mushrooms sauce, Rosemary Potatoes. 21
*MANZO: Chef's cut, Black Truffle Au Poivre Sauce, Rosemary Potatoes. MP
PESCE DEL GIORNO: Fish of the Day. MP (MARKET AVAILABILITY)
CONTORNI
Roasted Potatoes. 8
Tomatoe Onions Gratin. 8
Mushrooms. 10
Zucchini 8.
PINSA/PIZZA ALLA ROMANA Multiple Flour New Style Light Pizza
Organic, Local, Lindley Mill Flower
DECAMERON: Mascarpone, House Jam, Caramelized Georgia Onions, sundried tomatoes. 16
MULINO: San Marzano, Arugula, Fior di Latte, Prosciutto, Organic Baked Egg. 17
BOCACCIO: San Marzano, Burrata, Nduja, Olives. 16
BOSCAIOLA: Cremini Mushroom, House Made Beef and Pork Sausage, Fior di latte. 18
MARGHERITA: Fresh Cherry Tomatoes, Fior Di latte, Fresh Basil. 16
QUATTRO FROMAGGI: Tomato Sauce, Gorgonzola Agrodolce, Mozzarella Fior Di Latte,
Sottocenere. 18
Consuming raw or undercooked meat, fish or egg increases your risk of foodborne illness. Gluten-free, vegetarian, and vegan available upon request.

Parties of 12 or more are required to pay on one check. 20% gratuity will apply to a party of six or more.

Cake cutting fee of $2.50 per person. Corkage fees $35